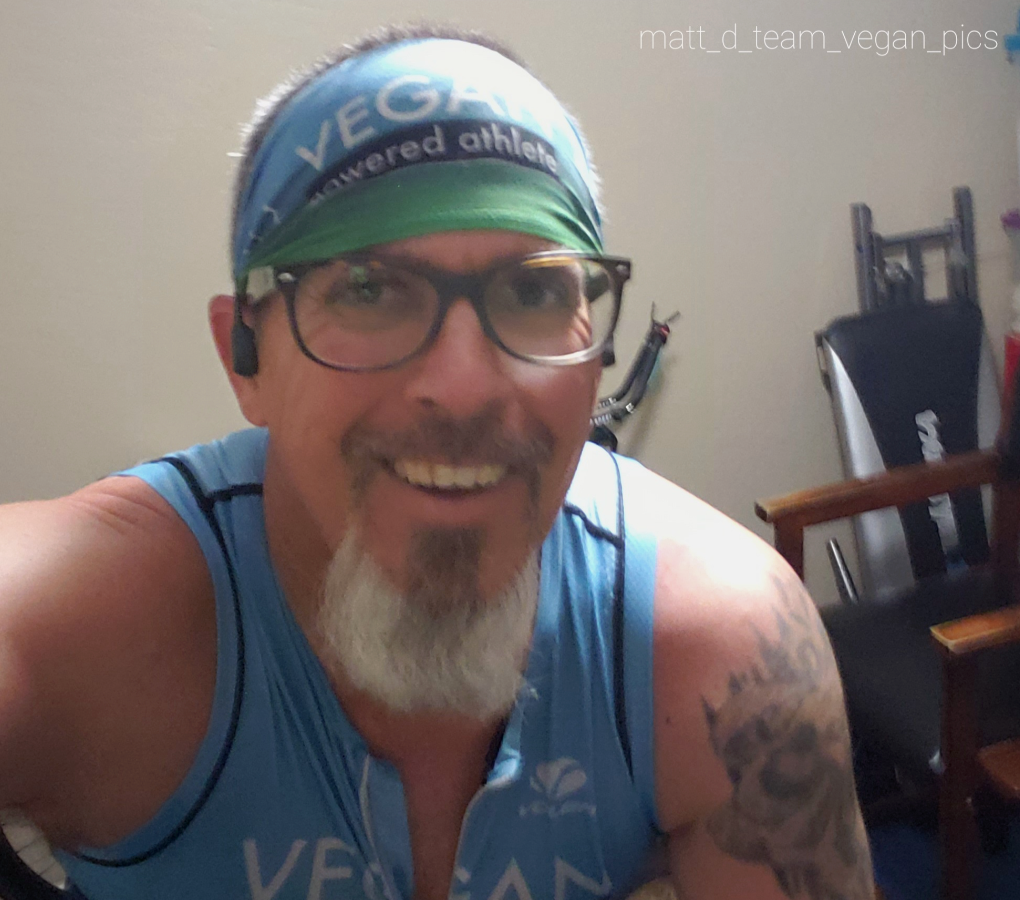 TEAM VPA WEEKEND SPOTLIGHT - Matt @matt_d_team_vegan_athletics
Welcome back Matt @matt_d_team_vegan_athletics. Looking forward to a great 2023 season!
"So...I'm Matt and I returned to being vegan 8 and a half years ago. I say that because, like every human, I was born an herbivore with no need to use or exploit other beings in order to survive and thrive.
Back
at the beginning of 2021, I decided to pick up a road bike and begin cycling again. I hadn't ridden since my teens, I'm 52 as I write this, and wanted to see if I still enjoyed it. To say I did is an understatement. I began riding with a group and someone mentioned training for a triathlon. I had never heard of short course triathlons but decided it would be fun to train and try one. Swimming after not being in the water for many years was the biggest challenge. I finished my first sprint triathlon in September of 2021 and haven't looked back.
Along the way, I discovered Team VPA and first joined for 2022. This is my second year with the team, and by year end I will have at least one and hopefully two 70.3 IM events completed.
The sense of family and comraderie with the team has been amazing. I feel like I've known some of you for years. I can't imagine not continuing to be a part of this team for many years to come as I explore my endurance sports path.
Good luck everyone in 2023 and beyond!! We are Team Vegan Powered Athlete!!!! Let's go!!!!"