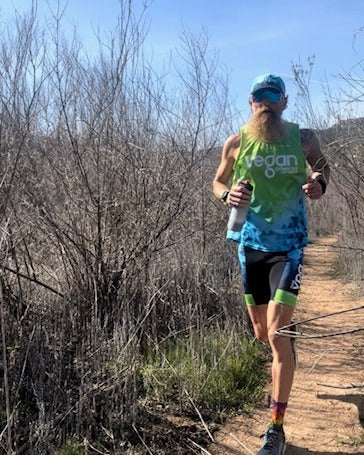 TEAM VPA WEEKEND SPOTLIGHT - Daniel @veganpoweredathlete
Have you met the man behind the team??? Thank you Daniel for your vision and all your support.
Hi I am Daniel, @veganpoweredathlete
I
stumbled into the endurance sports and a Vegan lifestyle after losing my mother to heart disease 10 years ago. What started as a half marathon to raise money for the American Heart Association and bring awareness to heart related issues, lead to my evolution as an endurance athlete and the creation of Vegan Powered Athlete, a lifestyle brand that seeks to spread the benefits of a Vegan lifestyle.
I have completed 50+ endurance events all on a Vegan diet! I am a 23x Ironman and Ironman 70.3 finisher. Triathlon is my true passion but I have also completed many Ultra runs up to 50 miles. Everything about my life changed after my mothers death and I am now a certified Vegan Lifestyle Coach, certified in Plant-Based Nutrition from eCornell and the T. Colin Campbell Center for Nutritional Studies, and an Ironman certified coach.
After a few years living the Vegan lifestyle my "why" shifted as I became more aware of the animal torture and environmental impacts of animal agriculture. I quickly discovered people didn't want to hear "the Vegan" preaching, but responded and took notice of my actions and lifestyle over my words, so I founded Vegan Powered Athlete and 3 years ago created the @team.vpa community to garner support of like minded individuals passionate about spreading the many benefits of living a Vegan lifestyle. It is one of my biggest joys in life to meet Team VPA teammates out at events and see the community continue to grow. It truly warms my heart to see them wear Team VPA gear and conquer this non-Vegan world with open arms! Thank you all for being apart of my journey.
Looking forward to an amazing 2023 year with Team VPA! Let's gooo!!!