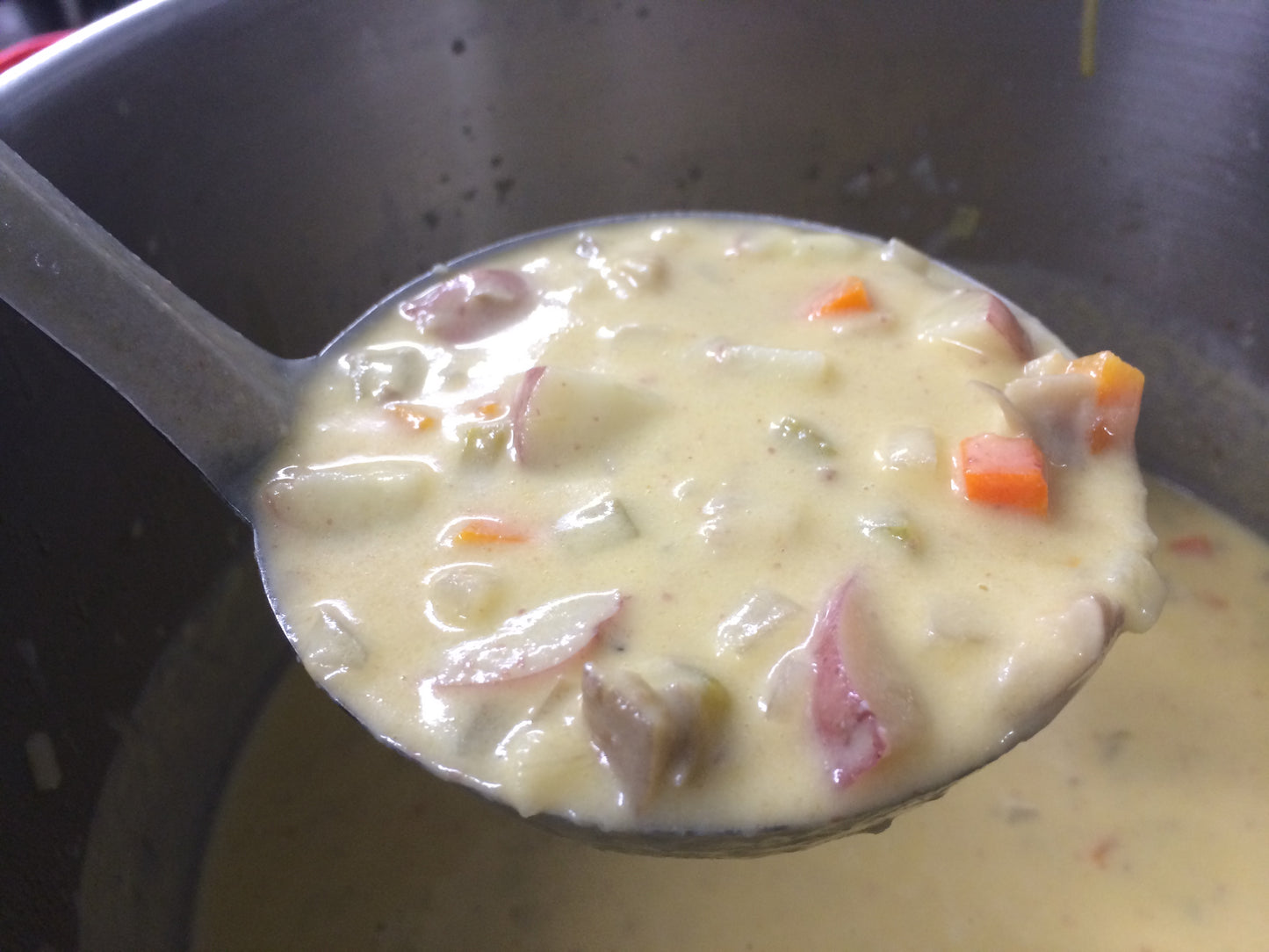 Still looking for a Christmas dish to impress your non Vegan friends?  Look no further!  Thanks to Team VPA athlete @divernate_ Nate F. for the contribution! His previous Vegan restaurant experience has made this one 5 stars and won a blind taste test at Chowder Fest!  Give it a try and let us know how you like it! 
★★★★★
Soups, Stews and Chowders
INGREDIENTS
3/4 cup Earth Balance
3/4lb oyster mushrooms, cut across pedal into strips
1/2 tsp liquid smoke
1 1/4 cups sweet onion, small dice
1 cup carrot, peeled, small dice
1 cup celery, small dice
4 cups red potatoes, medium dice
2 cups stock
4 cups cashew milk, divided
1 1/2 bay leaves
salt
DIRECTIONS
Melt half Earth Balance in a heavy bottom stock pot, add in oyster mushrooms, season with salt. Cook on medium heat, covered, stirring often until mushrooms are soft, about 10 mins. Remove to a bowl.
In the same pot, melt other half Earth Balance, add in onion, celery, carrot and cook on medium heat until onions are translucent, about 8 minutes. Add in liquid smoke, potatoes, stock, half of the cashew milk, bay leaves. Bring to a boil, reduce to a simmer and cook 20 minutes or until potatoes are cooked.
Puree 2 cups of liquids and solids and return to pot. Add mushrooms back to pot.  Add remaining 2 cups cashew milk.
Season with salt to taste.
Add 1/4 stick of earth balance at the end to round it out.
Don't be afraid to go up to 1 tablespoon of smoke
Best stock to use is Knorr paste.
NOTES
The goal is salty, smokey and buttery