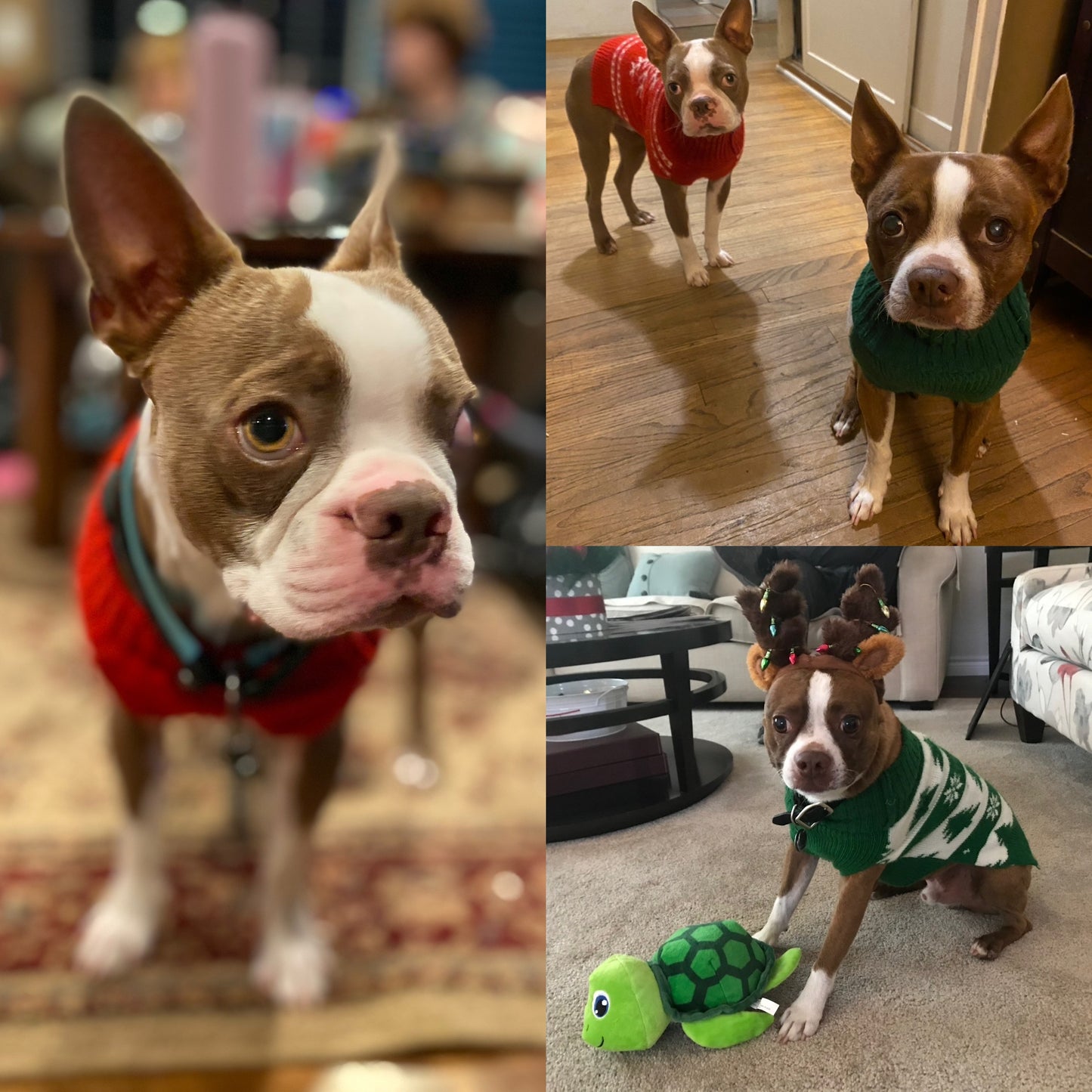 Navigating the Holidays as a Vegan
Navigating the Holidays
Renee Belcher and Stephanie Sickerott
With the holidays upon us, many vegans get stressed out on how to navigate them. The family gatherings with all the non-vegan foods and the endless teasing/harassing from the non-vegan crowd. It can be daunting, but it does not have to be.
There are plenty of meat and dairy free recipes out there. The best approach is make something to share. Show your meat-eating friends and family how delicious plant-based food can be. It's important to have polite and succinct responses prepared in order to avoid arguments at the table. The holidays are not the time to cause divide, they are the perfect time to bring people together.  As already pointed out, the key to enjoying the holiday is being prepared: that may mean eating beforehand or bringing a dish to share. Stay positive, by staying positive and not being preachy it will ensure that everyone has a good time.
Some holiday recipes to try:
Latkes for Hannukah: Try these yummy latkes from Kathy's Vegan Kitchen
This traditional Hanukkah treat is easily made vegan. You can also substitute different types of potatoes if you want. Nothing like a hot and crispy latke on your holiday table.
https://www.kathysvegankitchen.com/vegan-latkes/#recipe
Christmas Wellington: Try this delicious Mushroom Wellington from Bianca Zapatka
This is a vegan favorite for the holidays, but careful not to leave it close to the edge of the counter, apparently dogs enjoy it too!
https://biancazapatka.com/en/mushroom-wellington-vegan
Hopping John for New Years from Isa Moskowitz. 
Usher in the New Year with Hopping John to ensure a year of good fortune. Isa does a great job "veganizing" this traditional dish.
https://www.theppk.com/2012/12/hoppin-john-bowl-with-red-hot-tahini/
The holidays do not need to be stressful. They can be a great time to enjoy your friends and family and lead by example. We know we can thrive on a vegan diet and we can be that voice for that voiceless at the same time. Show compassion this holiday season and take time to be the teacher. Happy holidays from Team VPA.