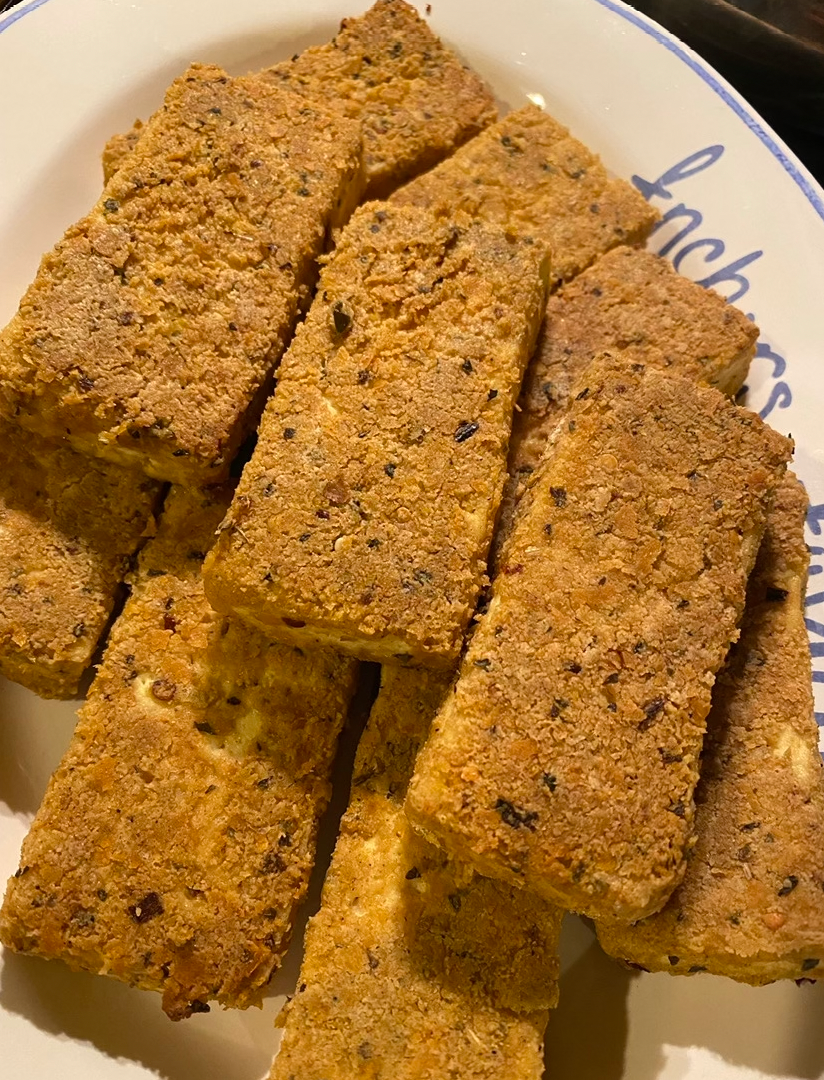 Thanksgiving Herb Crusted Tofu and Chickpea Butternut Squash Tagine
Looking for a cruelty free Thanksgiving recipe that is sure to warm your soul?  Try this one from Team VPA athlete Sarah @vegan_trichef
Herb Crusted Tofu

2 blocks tofu
1/4 cup olive oil
1/4 cup quinoa flour
1/2 cup nutritional yeast
1 teaspoon salt
1/2 teaspoon pepper
1/4 teaspoon garlic powder, onion powder, chili flakes, paprika

Heat oven to 400F
Mix all dry ingredients together. Cut tofu into steaks (8 per block) Dip each in olive oil then coat in dry mix. Cook for 15 minutes at 400, flip and cook another 15-20 minutes until golden brown and crispy.


Chickpea Butternut Squash Tagine
1 cup butternut squash, roasted
3 cloves garlic
1/2 teaspoon cumin
1/2 red onion
1 jalapeño
1 cup cherry tomato
1/2 can diced tomatoes
2/3 can chickpea
Pinch cayenne, cinnamon
Salt and pepper to taste
Cooked brown rice

Heat oil in a medium stockpot, add garlic, onion, jalapeños, cumin, salt and pepper. Cook on medium heat until onions are translucent, add cherry tomatoes, canned tomatoes, cayenne, cinnamon, chickpeas and cooked squash. Simmer for 20 minutes, season to taste with salt and pepper. Serve over brown rice, garnish with fresh cilantro.