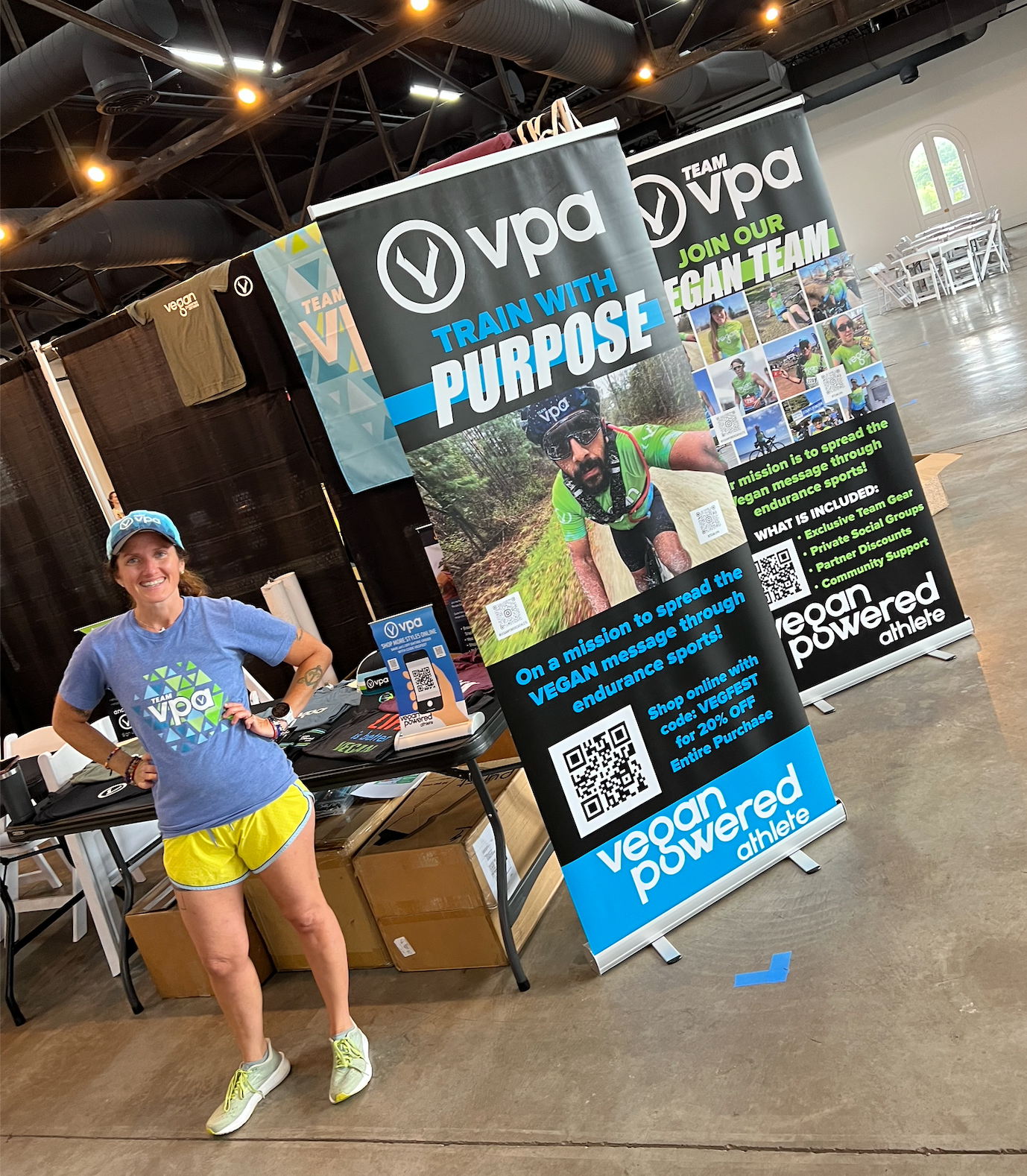 Vegan Powered Athlete's First VegFest Experience
First VegFest experience is in the books!  What a fun time! 
I don't know if I ever had a vision for Vegan Powered Athlete. I just wanted a hat that said Vegan to wear when I trained and raced.  I thought maybe a few people would like a hat too…Ultimately that hat was an opening to a conversation. Good or bad, that conversation or just the appearance of a Vegan doing endurance sports planted a seed... Broke stereotypes, myths and beliefs that a Vegan was weak and couldn't get enough protein to be strong and competitive.  
VPA has grown out of the amazing people I have met along the way.  People that encouraged me to start the Team @team.vpa. People like Patrick and Ashley who encouraged me to come to Louisville and experience my first VegFest.  People like Mark who joined the first year of the team and has been on many adventures with teammates he met through the team and came to Louisville to hang out and talk to patrons of VegFest about Team VPA.  Patrick, Ashley, and Mark's passion aligns with VPA's mission to spread the Vegan message through endurance sport.  Their willingness to give up their time to spend a day moving this mission forward was nothing short of amazing and I am so grateful to have them in my life.   
VPA is much more than a hat. It's a community of like minded athletes who want to spread the vegan message through the sport they love and the gear we wear. The goal for VegFest was to continue to spread this message and to tell more people about the community we are building! It was a blast to talk to so many people about their journey into an athletic vegan lifestyle. I appreciate everyone that came by our booth even just to say hi. The people of Louisville were so kind! And those that made a purchase, I hope you can wear your VPA gear with pride knowing you are planting seeds even if you don't know it.  You are part of the family now and hope to see you on the team in 2024! 
Mission accomplished. Thank you Louisville. Thank you Bluegrass VegFest. And thank to everyone believing that you can make a difference! Individually our message only goes so far but as a team our message is global!  Truly grateful for everyone we met!  
Let's gooo!!  Next stop, Hampton Roads (Virginia Beach) VegFest October 28, 2023.