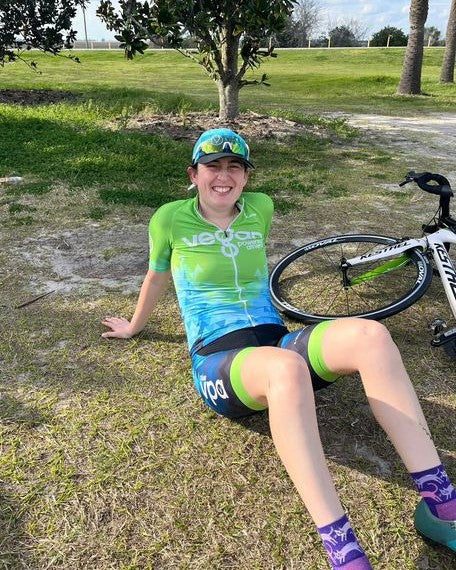 TEAM VPA WEEKEND SPOTLIGHT - Rachel @rjsacks
Three years representing Team VPA!! Welcome back Rachel @rjsacks. Rachel slayed all her events last year, we can not wait to cheer her on again this year!
"Hi, I'm Rachel from Rochester NY. I'm proud to be on my third year representing Team VPA among our growing group of inspiring vegan athletes. Switching to a vegan diet reversed my Dad's heart disease years ago and he's been vegan ever since. My dad just turned 64 and he's still faster than me on a bike. I
made the lifestyle switch after him and I've been vegan over 7 years now. After injuring my hip running, I became enamored with cycling. I love riding on gravel, trails and roads. I am especially in love with competing in cyclocross and gravel races, but you can also find me competing in mountain bike races and riding around roads with my Dad and my vegan partner Nathan. I'm looking forward to pushing myself to new heights this year alongside my team!"