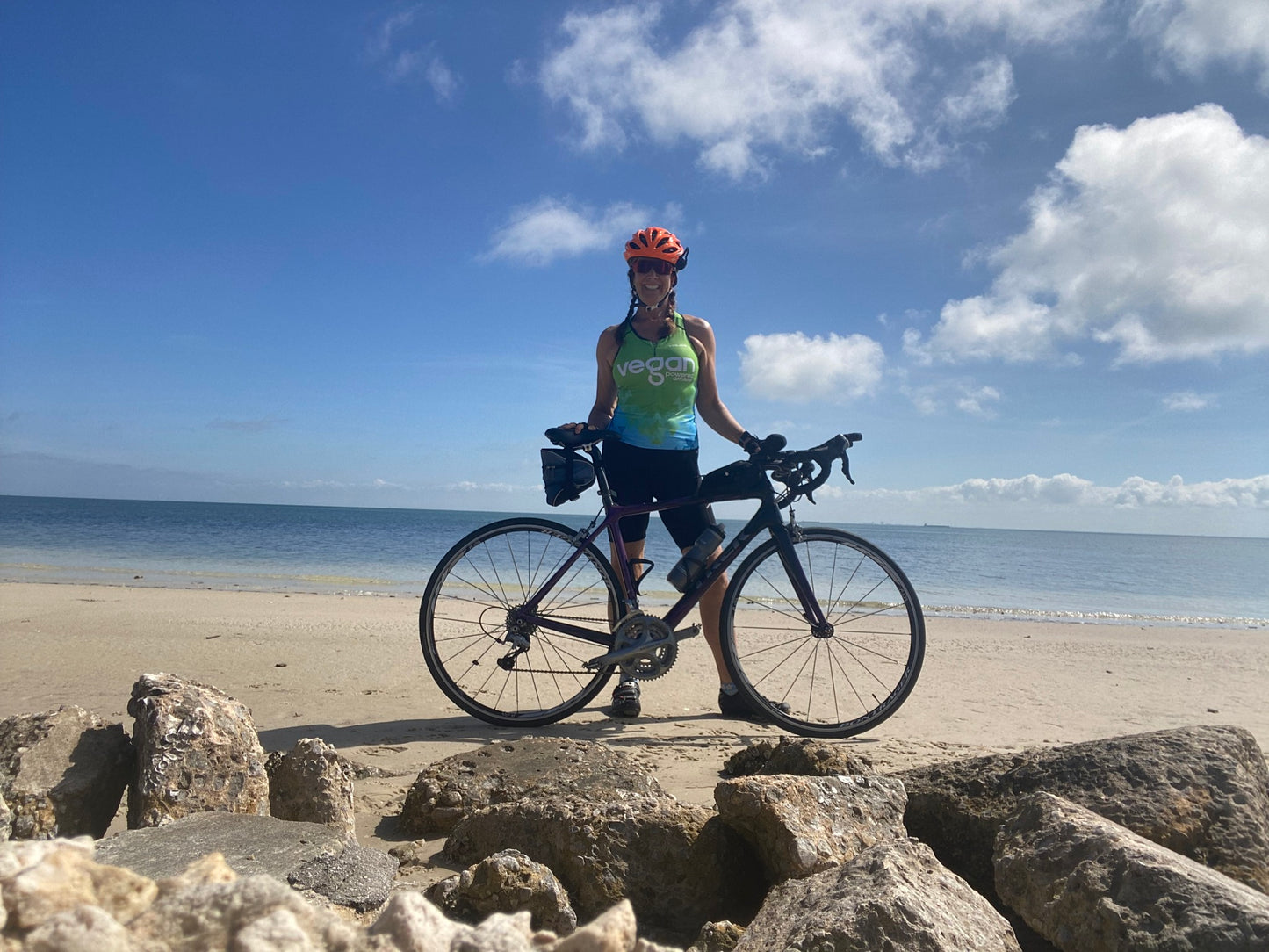 TEAM VPA WEEKEND SPOTLIGHT - Christine @christine.w.smith.16
"Hi ya'll!
I have been vegan for 23 years!! (I was called an OG Vegan by a 19 year old recently lol!) Initially it was for the animals, but as I've read and learned more over the years it is also because of the effects on the environment, our health, humanity, etc.
I was a swimmer and a dancer as a kid, and got recruited poolside in my early 30's to join a group of women for training to do a sprint triathlon. I was hooked and have done many over the last 20+ years! I have also done 2 Hood to Coast relays, 2 trail Ragnars and another trail relay, and I've been fortunate enough to do 3 Cycle Oregon Rides (weeklong cycling trips)
and have done cycling trips in Croatia, Patagonia ( nothing like riding your bike over a pass through the Andes from Argentina to Chile!) , South Africa and Botswana and also most recently Catalonia, Spain.
I did my first ever Olympic Distance tri this past May and am looking forward to doing more things. I'm currently not training for anything specific, but as I tell the coach at the weekly track workouts - "I'm training for life!".
I'm grateful to be a part of this team of inspirational athletes! "