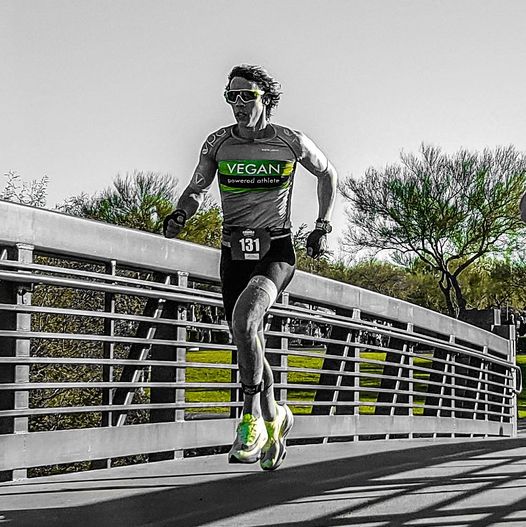 TEAM VPA WEEKEND SPOTLIGHT - Welcome back for year 2 Sean @ nagavathlete
Welcome back for year 2 Sean @ nagavathlete. Looking forward to another great year.
"I have been part of this vegan lifestyle and fitness community for 12 years. This is my second year with TEAM VPA. I have always primarily been a runner. Last year I ran a 2:43: Marathon qualifying me for my second chance to run Boston. I am stoked to say that this year it will be happening. I seem to keep improving in every way and set a new PR at the AZ Rock & Roll Half
Marathon recently running a 1:16:23.
The great thing though since joining the team is I have started dabbling into triathlon. I have always been a runner and cycled to incorporate other training. Last year around July is when I took on the next part. Swimming has been a focus and the training has been great. In January I competed in my first sprint placing 15th out of 350 and finished with the first place spot for my age group.
I love the support we all have to offer, but also seeing others train daily is refreshing. I am proud to be part of TEAM VPA and excited to see what races and goals we complete this year."